The Ets. Fallot, Dijon mustard-maker since 1840
New products Fallot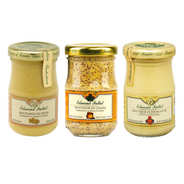 3 jars of 210g ea.
9.10 €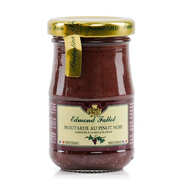 Suscribe
to receive for free
all our latest news
Fallot
Receive by email all the news Fallot as soon as they appear on BienManger.com
(a maximum of one e-mail per month and the possibility to unsuscribe at any time)
About Fallot
Fallot is a traditional, family-run company who have been producing exceptional mustards according to traditional artisanal know-how ever since 1840.
The ingredients used to make their products are rigorously selected in order to ensure the highest possible quality for their products. Whilst making sure to maintain a high level of authenticity, the company consistently operates in accordance with strict food safety regulations.
Whilst always staying true to traditional methods and authentic flavours, Fallot are continually experimenting with new and exciting flavour combinations, combining their traditional mustard-making know-how with 21st century innovation.
Latest customer reviews Fallot
X
By browsing this Website, you accept the use of cookies in order to suggest you services and products tailored to your interests and needs.
Learn more