Teapot and Abloom Black Tea Flowers Gift Set
Make the most of the tea flower experience!
This product is coming back soon!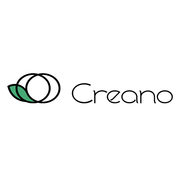 Creano
This tea is bound in a sphere form (tea sphere). Only a few master binders in China have the knowledge to tied our AbloomTea into these unique appearances of art therefore AbloomTea is a rarity. Within the Abloom-Tea Sphere there is a naturally bound blossom which comprises different forms and colours.
The Abloom-Tea Sphere unfolds its secret when it is put into a glass carafe of boiling water. Only then does it begin to open and produce the embedded blossom at the end of the infusion ceremony, making it rise majestically.
The Abloom Tea is made from fine black tea (Bai Hao Yin Zhen, Silverneedle) from the high mountainous regions of China's Fujian province. The tea carries its name because only the buds with the protective silvery down are used for the manufacturing process.
The popular first picking of the White Tea is carried out in the new Beginning of spring. The right weather and the right time of the day are essential for the quality of the harvest. The taste of white tea is light and sweet with an unmistakable fruity aroma.
This gift set contains a metal box with six different flowers and a see-through teapot which enables you to make the most of the tea flowers experience.
How to prepare the tea :
Step 1 :
Boil water (appr. 500ml) and pour it immediately into the glass carafe.
Step 2 :
Put the Abloom Tea Sphere gently into the water and be amazed...
Step 3 :
Follow the instructions regarding the recommended time of infusion :
1 x 500ml teapot with 6 tea flowers in a decorated cardboard box.
With this product, we recommend :
Customers who bought this product also bought :