The key ingredient to make your own Wasabi, one of the strongest condiments of Japanese cuisine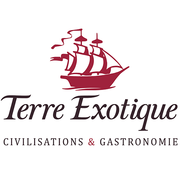 Spices
Terre Exotique
Wasabi is a root vegetable that is an essential condiment in Japan. It is considered a luxury product as few places are suitable for large-scale wasabi cultivation, and cultivation is difficult even in ideal conditions.
Serving suggestions:
To make the famous wasabi paste, mix a small quantity of powder with either water or soy sauce. This condiment, mixed with soy sauce, traditionally accompanies sushi and sashimi, and goes perfectly with all fish. Another serving suggestion is to mix wasabi powder with egg yolk and several knobs of butter, and heat it in a saucepan, it becomes an smooth sauce that suits white meats like rabbit or chicken.
Horseradish powder 68.8%; mustard powder (allergenic); vitamin C; colourings : E102-E133
With this product, we recommend :
Customers who bought this product also bought :