This is unquestionably the top of the tops in yuzu juice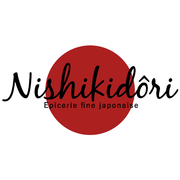 Nishikidôri
This is unquestionably the best yuzu juice. The mishoyuzu is the fruit of the wild yuzu tree ( yuzu ) which hasn't been grafted and on which the fruit first appears only after 18 years ! Its "Kingdom" is around Kitagawa, in the Kochi region on Shikoku island.
The mishoyuzu is harvested when it is perfectly ripe and the fruit exhales stong green mandarin orange, lemon and green grapefruit notes…The juice is much more concentrated and more consistant than yuzu juice from grafted trees. The nectar we offer is 100% natural, without colouring, additives nor preservatives.
Perfect for sorbets, bavarois, mousses, flavoured ganaches and chocolates, cocktails ( marvellous with vodka, gin, rum, fabulous in mojitos…"too much alcohol is dangerous for health; enjoy wisely" ). Used as a condiment, very good in meat or fish marinades, spices grilled fish and meat…
Yuzu juice is a must-have that you can use in a wide range of recipes both in salty and sugary.
100 % mishoyuzu ( yuzu sauvage citrus junos ). No coloring or additives or preservatives.
With this product, we recommend :
Customers who bought this product also bought :