Black Aomori garlic head from Japan
A unique taste experience !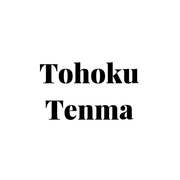 Tohoku Tenma
Black garlic is one of the delicacies of the Aomori region. It is fermented in very pure sea water. Under highly controlled conditions of temperature and humidity it preserves itself, taking on a supple, very tender texture close to that of dried apricot or plum pulp, of which we also find the flavours. It loses its strong garlic smell but retains the subtle aroma, also developing very balsamic aromas. There is no thermal process and it is preserved in its skin. Aomori garlic is well known for its aroma similar to Lautrec pink garlic and for its fleshy cloves.
Eating black garlic is known to be good for your health in Japan. Apart from the fact that it's completely natural, with no additives nor preservative, it is very rich in S-Allyl-Cistein, a neuroprotector and cardioprotector antioxidant.
It is therefore known to have therapeutic virtues against excess lipids in the blood ( cholesterol, triglycerides ). It also favours blood circulation and reduces blood pressure. In Japan it is recommended for those suffering from high blood pressure or from diabetes, for slowing down the onset of senility, for strengthening the organism and fighting against the effects of fatigue.
A unique taste experience ! Preserved for 45 to 60 days in very pure sea water drawn from the depths of the ocean, its soft texture resembles that of dried fruit. Mild and strong, fruity and easy to digest, Aomori black garlic through its subtle notes reminds us of the flavour of dried or preserved plums together with a delicious balsamic acidity. Its nutritional qualities are preserved.
Mashed and mixed with a drop of virgin olive oil, salt and pepper, it will bring coulour and fruitiness to white fish dishes – sole, turbot, brill, bass, etc. – and to lamb, pork and poultry. Together with olive oil, tomato and onion, it will enrichen your sauces for marinades and frying. Sliced it will delicately perfume pizzas, white rice, sauteed rice, pasta. Eaten as a dried fruit, it is quite simply sublime...
With this product, we recommend :
Black Aomori garlic head from Japan is also available in
Garlic
.
Customers who bought this product also bought :