A green essence 100 % Pure and Natural for an Incomparable Power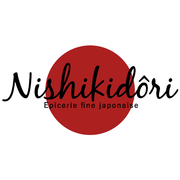 Nishikidôri
This yuzu essence introduced is 100 % natural (free of any chemical additives or solvent). In Japan, they are talking about "cold pressed yuzu oil".
Yuzu citrus is squeezed and then centrifugated in order to extract essential oil and then oil is filterted. Our yuzu essence expresses a strong freshness and delicate bitterness.
This natural essence is recommended for confectionnary (pastries, sweets...) but as well to flavor butter, cream, olive oil or any other edible oils... or to bring out the flavour of sauces...
Best use will be for products which go through emulsification process such as candies, chocolates, gummy candies...
Natural yuzu essence is enjoying a very strong flavoring power, therefore, it is recommended to use a dropper.
This 10ml bottle equals to 30 drops, knowing that 30 drops equals to 1g
Yuzu essence (citrus junos) 100% natural (yuzu de Kôchi)
With this product, we recommend :
Customers who bought this product also bought :