Organic Matcha Green Tea Powder
A fantastically versatile ingredient, used to make hot drinks, iced drinks, traditional whipped matcha or in cakes, desserts, and ice creams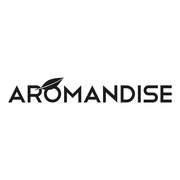 Teas and herbal teas
Aromandise
Matcha is made from fresh tea shoots, steamed dried and turned into powder.
Matcha is the traditional tea used for the tea ceremony, a mixed of meditation and degustation. You can find Matcha tea in Tea houses, served with delicious Japanese pastries.
Advices to make a traditional Matcha tea (served during the Tea ceremony) :
Indulge a spoon of Matcha powder in each cup of tea, add 5/10 cl of warm water.
Beat the mix with a whisk for 15 second, until it smooths
Enjoy !
Advice to make an instant tea:
You only need to mix a tea spoon with 20 cl of water in a cup of tea.
You can put this beverage into your freezer or add some milk: a lot of recipes are possible with Matcha tea powder! This is a very trendy ingredient to cook ice cream, pastry or even chocolates!
For one tea pot of 100 ml you need 1g of Matcha tea.
Organic matcha green tea powder
With this product, we recommend :
Customers who bought this product also bought :