Williams Pear Eau de Vie VEP - 40%
A prolonged aging process (VEP - 'Vieillissement Exceptionnellement Prolongé') makes this a truly exceptional eau de vie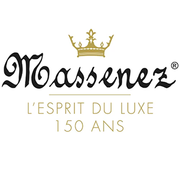 G. E. Massenez
G. E. Massenez
From father to son, the tradition and expertise of the distiller G. E. Massenez produces eaux de vie which are particularly appreciated in the Alsatian region. Eaux de vie do not benefit from industrial production methods, and G. E. Massenez has therefore chosen to preserve the traditional methods of production, and to ally them with the strict quality demands of the modern day. Only the very best fruit are used, distilled and then aged for many years before being bottled.
Williams pear eau de vie
This eau de vie, made with Williams pears, has a delicate and fruity perfume, thanks to a very slow distillation, and years of aging. It is presented in a special bottle, which is a reproduction of the bottles used to age eaux de vie in the past, made of dark, old glass in order to best preserve the qualities of this exceptional eau de vie. It is best served icy cold, or with ice cubes.
With this product, we recommend :
Customers who bought this product also bought :