Tomato sauce with ceps (Sugo di Funghi)
With tomatoes and mushrooms, a must !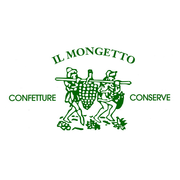 Il Mongetto
One of the most tasty tomato sauce that you have ever tasted. Ceps and tomatoes are cooked together what gives a nice result with an unique taste...
peeled tomatoes (from Italy), ceps (boletus edulis), extra pure olive oil, onions, salt, rosé wine, herbs.