Essential ingredient to carry out the most original gelified shapes: pearls, spaghetti, lentils, prisms, etc.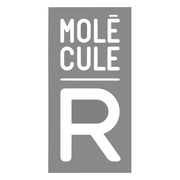 Saveurs MOLÉCULE-R
Agar-agar is one of the flagship additives of molecular gastronomy. It is used to make dishes with unusual shapes and textures such as pearls and spaghetti gels. There is simply to dissolve the powdered agar-agar in a boiling aqueous liquid, then let it set while cooling, using various techniques. It is also incorporated into preparations using a food siphon to produce very light foams. Agar-agar preparations are heat resistant, thereby making it possible to serve hot foams and gels.
Healthy cooking applications
Agar-agar has the advantage of being calorie-free. It is also 80% fibers and can therefore affect regularity of the bowel. In jams, agar-agar holds better than pectin and because of a very good release of flavor in the mouth, it amplifies the taste of fruit and thus reduces the amount of sugar needed in a recipe. Lastly, agar-agar is an ideal vegetable substitute for animal gelatin.
Tips and tricks The gelling properties of agar-agar are activated only if the solution is boiled for about two minutes. There is only then to let it rest in a cool place or at room temperature so that it gels.
With this product, we recommend :
Customers who bought this product also bought :