Always good dose of Xanthan gum with these handy bags to thicken sauces while making small wish.
This product is coming back soon!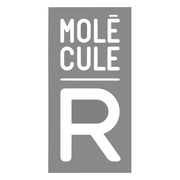 Saveurs MOLÉCULE-R
Creative cooking applications
The value in using xanthan gum resides in its strong thickening power. Sauces thickened with xanthan gum are always light and creamy since the additive enhances the retention of air bubbles in the preparations. Adding xanthan gum to egg whites before beating improves the foam.
The anti-settling properties of xanthan gum can be favorably used in mixology, or the art of cocktails. For example it allows ingredients to remain suspended, such as pieces of fruit in molecular cocktails. It can also be used to reverse the components of a cocktail, whereby the heaviest alcohol becomes the element that floats.
Healthy cooking applications
Xanthan gum has a particularly unctuous effect in mouth without adding fat. It can thus replace some fats in sauces, smoothies and dips.
Xanthan gum can also be used by people allergic to gluten, to add volume and smoothness to breads, pastas and other dishes made with gluten-free flour.
Tips and tricks
During the spherification process, xanthan gum can be added to the alginate solution to make it easier to form large spheres, like ravioles.
Xanthan gum is a powerful thickener. If too much xanthan gum is added to a prepation, simply add water or another aqueous liquid to reduce viscosity of the mixture.
As xanthan gum loses some of its effectiveness when heated, tara gum can be substituted to provide smoothness to hot dishes.
With this product, we recommend :
Customers who bought this product also bought :