Sodium Alginate (x10 bags)
Create delicious "caviar" pearls!
This product is coming back soon!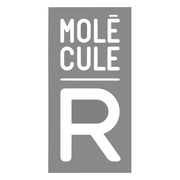 Saveurs MOLÉCULE-R
The varied uses of sodium alginate in the kitchen were mostly made known with the popularisation of the spherification process by Catalan chef Ferran Adrià of the elBulli restaurant.
By dissolving a small amount of sodium alginate in a chosen alimentary liquid, spheres with jellied edges and a liquid interior can be fashioned. The liquid simply has to be delicately dropped in a calcium solution. Alginate and calcium will join to form a gelatinous wall around the liquid sphere thus created so that the spheres will burst in the mouth. They can be served hot or cold, in a mound that reminds of caviar or dispersed in a cocktail.
Tips and tricks
Fast Service The gel film that forms instantly on contact with the calcium solution will thicken towards the middle of the spheres until they are fully gelled. It is therefore preferable not to let them rest if a liquid interior is desired.
Uniformity and Roundness of the Pearls For "caviar" that is very round and uniform, position your pipette or syringe parallel to the surface of the calcium bath. The flow of drops will thus be better controlled and the pearls will be round and well defined.
Alginate Solution Disposal As sodium alginate reacts to calcium, do not pour the excess alginate gel down the sink to avoid blockage. Choose instead the trash or the toilet, which has a larger pipe.
Eliminating Air Bubbles Air bubbles are often trapped in the preparation during dissolution of the alginate. In order to prevent such bubbles from complicating the spherification process, it may be necessary to let the preparation settle for a few hours. It is also possible to dissolve the alginate a few hours ahead of time in a small amount of water. The air bubbles will be evacuated during the resting period and the solution will mix well with most preparations. Thus prepared, the spherification solution will not contain any air bubbles.
With this product, we recommend :
Customers who bought this product also bought :