A natural emulsifier to change watery solutions into light, airy mousses
This product is coming back soon!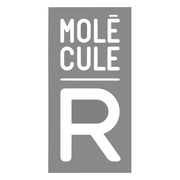 Saveurs MOLÉCULE-R
Lecithin can be used for all kinds of emulsifications between oil and water or air and water. It is commonly used to convert juices or flavoured liquids into very light foams, which can then also be frozen to make solid foams.
Tips and tricks
It is better to dissolve the lecithin in a cold preparation because heat reduces its emulsifying powers. To obtain maximum foam from a liquid with added lecithin, the liquid mixture should be mixed with a hand blender from top to bottom in order to incorporate as much air as possible into the liquid. The effect will be stronger if a few drops of oil are added.
With this product, we recommend :
Customers who bought this product also bought :