Create multiple gels of a wide range of texture, which will be served hot or cold!
This product is coming back soon!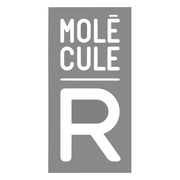 Saveurs MOLÉCULE-R
Carrageenan is a geling agent extracted from many species of red algae. The texture of the carrageenan gels varies form simple thickening to firm gel. For this reason, carrageenans are used in molecular gatronomy in a vast array of hot or cold dishes of jelly or mousse.
There are many types of carrageenan, which are distinguished by their properties and their chemical structure. These mixtures are called iota, kappa and lambda.
The kappa carrageenan allows the formation of very firm and elastic gels in the presence of potassium. In the presence of calcium, the gels will take on a rather stiff and brittle texture. The kappa carrageenan is insoluble in cold water. A solution of kappa carrageenan must be heated to over 60°C (140°F) to allow dissolving. Gelling will take place at time of cooling, reacting with the calcium or the potassium. The gels containing kappa are slightly opaque but can be thinned by adding sugar. They are thermo-reversible, that is to say, they melt when heated and return to gel during cooling.
Carrageenan can be used to create flans without eggs, for example. Different combinations of additives containing carrageenan can also be used as alternatives to animal gelatin.
Tips and tricks To dissolve carrageenan powder, a hand blender is recommended although it is possible to avoid lumps with a wire whisk by making sure the carrageenan powder is dispensed lightly and gradually into the mixture. Since carrageenan is difficult to dissolve in cold water, the additive can first be dissolved in a small amount of boiling water and then be poured into the final preparation.
Natural gelling agent derived from red algae used to produce gels with a firm and brittle consistency.
With this product, we recommend :
Customers who bought this product also bought :