Natural emulsifier to change watery solutions into airs
Dear gourmet friends,

Because BienManger.com and its transporters' logistic capacities are limited in this period of Coronavirus crisis and because we want your orders to be delivered within a reasonable time, we are obliged to to restrict the shipment of certain products. You will be able to find "Soy lecithin" in a few weeks.
See all products currently available for sale
Thank you for your understanding.

Aurélie from BienManger.com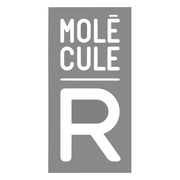 Saveurs MOLÉCULE-R
Lecithin can be used to create a multitude of emulsifications of the oil/water or air/water types. A popular application consists in converting any juice or flavored liquid into a very light foam. These foams can also be frozen to obtain solid foams.
Tips and tricks
It is better to dissolve the lecithin in a cold preparation because heat reduces its emulsifying powers. To obtain maximum foam from a liquid with added lecithin, the liquid mixture should be mixed with a hand blender from top to bottom, in order to incorporate as much air as possible into the liquid. The effect will be stronger if a few drops of oil are added.
With this product, we recommend :
Customers who bought this product also bought :