The burgundy mustard seed...
This product is coming back soon!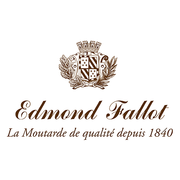 Vinegars
Fallot
By early antiquity the Chinese, Greeks and Romans had already transformed the "wild mustard seed" into a fine and aromatic paste.
If in medicine this plant is undeniable, it was really fast be introduced into the cooking for becoming all along the centuries a condiment of quality, of refinement and synonym of pleasure.
For a long time Burgundy was autonomous in their needs of this raw material but today not so much. Indeed, nowadays, the majority of its production is situated in Canada.
The Fallot Mustard factory is proud to introduce you these seeds, with exceptional qualities and unrivalled flavours.
Properties:
High quality mild, sensual and pleasurable to the touch, this small seed will bring you happiness… She has medicinal virtues, indeed, we can extract the oil from it for massages for example. Finally, she has a spiritual virtue. She is quoted in the Bible as a symbol of fertility and even… aphrodisiac.
Some information to win at your next game of general knowledge:
We speak mustard seeds in the bible. So, Saint Marc says in his gospel (4, 26-34)" What shall we say the kingdom of God is like, or what parable shall we use to describe him? He is like a mustard seed, which is the smallest of all seeds on earth. Yet when planted, it grows and becomes the largest of all garden plants, with such big branches that the birds can perch in its shade."
With this product, we recommend :
Customers who bought this product also bought :