A traditionnal spice from Mauritius to supplement your dishes !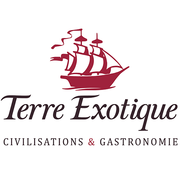 Spices
Terre Exotique
Massale is a blend of spices and aromatic leaves, artisanally grilled and grounded. There are two types of Massale, spicy and mild, the spiciness comes from the presence of dry chilli powder.
Originally the massale blend was grounded on a large flat stone which a slight concave indentation, using a dampened cylinder (often tamarin juice was used), the powder was transformed into a paste.
Suggestions for use Spicy and full of f lavour, hot Massale gives an exotic touch to beef. Gently fry the Massale in oil before cooking your f ish or your meat.
Turmeric, cumin, coriander, cinnamon, mustard, fenugreek, green cardamom, cloves, cayenne pepper, black pepper
With this product, we recommend :
Customers who bought this product also bought :