Orange blossom water - Hammamet - Tunisia
A wonderful flavour to supplement in your cakes !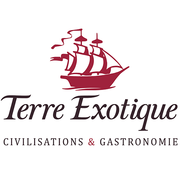 Baking ingredients
Terre Exotique
Orange blossom water: sun gorged water from Tunisia Our orange fl ower water is produced by the families living in Cap Bon, Tunisia. This precious water is an essential ingredient used in local patisseries and couscous and it is synonymous of all the festive occasions such as births and marriages. After the picking season is a celebratory period for the inhabitants of the peninsular.
History
It was once said that in 1680 the Italian Princess of Nerola was enraptured by orange fl ower perfume and that she used it to perfume her clothes, her gloves, decorations and hangings. In Rome, this perfume became her family symbol, and the name of "Neroli" was adopted by the designer.
Suggestion for use
Summer crêpes Add a spoon of orange flower water to your crêpe batter, you will appreciate the difference. Tunisian couscous Prepare a couscous like the women of Cap Bon, add a trickle of orange flower water to the couscous and there you have great festive meal. Lebanese custard tart For a feel of summer, add orange flower water to your dessert. Add it to the hot milk during the preparations. White coffee Is an infusion made from boiling water, orange flower water and honey. It is calming and is recommended as an evening drink.
Water and orange flower aroma
With this product, we recommend :
Customers who bought this product also bought :