Natural Rose water from Morocco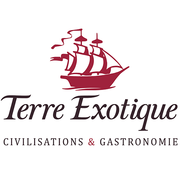 Baking ingredients
Terre Exotique
Rose water is obtained from the hydro distillation of fresh rose flowers (Damask and Centifolia). The water is naturally permeated with the flavours and perfumes of the flower. It is a popular flavouring in the Middle East, subtly imparting its delicate aroma to creams, ice-creams and many Eastern dishes.
Depending on the nature of the flowers and the distillation process, the concentration of perfume varies. It is therefore difficult to give precise quantities for recipes, so the best advice is to add according to your personal taste.
History
During the reign of the caliphs, this naturally flavoured rose petal water was the symbol of the perfumes of the Orient... due to its wonderful and delicate fragrance and taste.
With this product, we recommend :
Customers who bought this product also bought :