Espelette red pepper mash
To use as a hot mustard or Ketchup, it is the main ingredients of the "Bayonnaise".
You like this product ? You may like this one too...
BiPiA Espelette red pepper assortment
BiPiA
3 specialities
Price : 21.00 €
Price per kilo: 95.45 €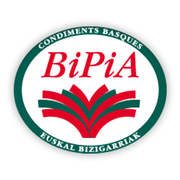 BiPiA
This chilli purée has everything and can be used in all sauces, from starters to desserts. Another positive point is that it does not burn your tongue as it does with tabasco or other hot sauces.
Some ideas for using your Jeiki 
Use as powder or mustard or even as a slightly spicy ketchup, incorporating it into your pasta, rice, purees, grilled meats, sandwiches or even dressings...
You can also use it as a cooking base to "assemble" a mayonnaise instead of mustard (it is then a "bayonnaise"), to deglaze cooking juices, to prepare hot sauces.
On the edge of the plate with cold or hot meats, fish and roasts.
Mixed with fresh cream, cottage cheese or even yoghurt. 
Espelette red pepper, vinegar, Bayonne salt.
With this product, we recommend :
Customers who bought this product also bought :