Bush Caractère - Amber Beer of Belgium - 12%
One of the oldest Belgian specialty beers!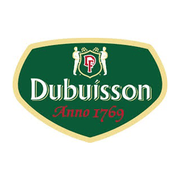 Brasserie Dubuisson
Bush Ambrée is a filtered, high fermentation beer. It is exclusively made from malt, hops, natural sugar, water drawn from the brewery's basement and exclusive yeast jealously preserved for 65 years.
The use of caramel malt, the know-how and the patience of the master brewer (4 to 6 weeks storage) give it, in addition to its characteristic amber colour, a particularly well brought-out bitter-sweet flavour and a smooth consistency.
The high density of the wort combined with the valiant work of the company's own yeasts give it an alcohol content of 12%, making it the strongest Belgian beer. It high saturation rate makes Bush Ambrée a very digestive beer, excellent both as an apéritif and after the meal.
With this product, we recommend :
Customers who bought this product also bought :