Cubanero Fuerte - Cuban Blond Beer - 5.4%
The beer of choice at Cuban get-togethers!
This product is no longer sold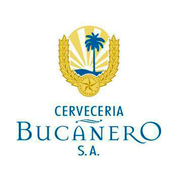 Cerveceria Bucanero
Bucanero Fuerte (Cubanero in Europe) gets its name from old legends of the pirates that roamed the Caribbean Sea. Considering that Bucanero Fuerte is one of the best hidden treasures of Cuban beer, this connection is fitting.
Strong and full-flavored, Bucanero Fuerte is made from the most natural and freshest ingredients, with superior malt and is blended with just a touch of Cuba's finest sugars. Having more alcohol (5.4%), a deeper amber color, and a refreshing taste makes Bucanero Fuerte a remarkably 100% original Cuban beer.
Over the years Bucanero Fuerte has become a favorite amongst Cubans as a beer to drink with friends while playing domino's or watching a baseball game.
With this product, we recommend :
Customers who bought this product also bought :