Pure organic Mangoustan juice - set of 4
Stock up on organic pure mangosteen juice with this value pack of 4 bottles, and rediscover its many benefits and properties for each glass.
You like this product ? You may like this one too...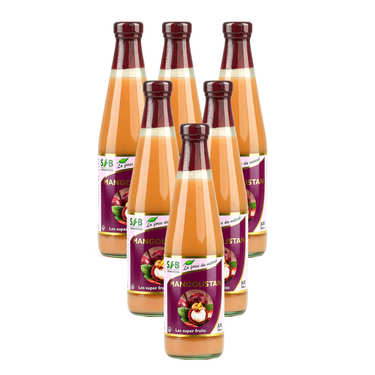 Pure organic Mangoustan juice - 6 pack
Laboratoire SFB
Buy 5 get 1 free
Price : 104.00 €
Price per liter: 34.67 €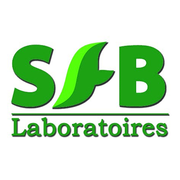 Laboratoire SFB
Discover the many benefits of mangosteen!
The mangosteen (Garcinia Mangostana) is a fruit native to Southeast Asia adored by locals for its exquisite taste but especially for its many healing properties. It is used for centuries in traditional Thai medicine to fight against inflammatory fevers, infectious diseases or diseases of the skin.
The active elements of mangosteen xanthones are. The bark, or pericarp of the mangosteen fruit has an amazing concentration of xanthones (over forty while most plant foods contribute only 2 or 3). Xanthones are flavonoids with antioxidant and anti-inflammatory powerful recognized.
For a cure "Antioxidant and Wellness": It is advisable to consume mangosteen juice 30ml per day, preferably morning fasting
100 % organic Mangoustan juice.
With this product, we recommend :
Customers who bought this product also bought :