A typical recipe from Nimes and the Languedoc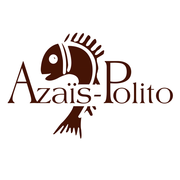 Spread & olive
Azaïs-Polito
Cod brandade is a culinary speciality from Nîmes. It is very popular in Languedoc and Provence. The cod fillets are first soaked overnight to remove their salt and then boiled. You then make a puree with the cooked cod flesh to which you add milk and oil until you get the right consistency.
Serving suggestion:reheat over a low flame and serve with croutons. Brandade can also be flavoured with crushed garlic as is commonly done in Provence.
Pieces of cod fillets 35%, Rapeseed oil, anchovy 4%, milk, Salt, Carrageenan (seaweed extract).
With this product, we recommend :
Cod brandade - aperitif is also available in
Anchovy
.
Customers who bought this product also bought :