Paleta de Jabugo - Spanish Bellota Ham Shoulder
A minimum guaranteed maturation 18 months for this ham shoulder after pigs fed exclusively on acorns and reared outdoors.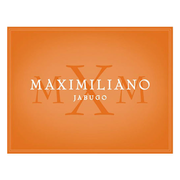 Paleta
Maximiliano Jabugo
Triple X: 100% Bellota.
Triple X means that the pigs used to make this ham are allowed to roam freely and fed on acorns during the Montanera season.
Bellota ham: fresh and delicious
Jamón De Jabugo - triple X Iberian ham obtained from Iberian pigs of the Sierra de Huelva. Ham, salt, sugar, lactose, preservatives: E252, E250, E301, E331
With this product, we recommend :
Customers who bought this product also bought :