Malheur 10 Belgian Beer - 10%
A truly remarkable beer with a whole range of tantalising aromas!
This product is coming back soon!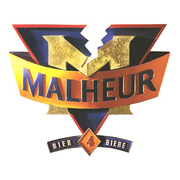 Brasserie de Landtsheer
A 100% family-run, independent company, the Malheur brewery is run according to an extraordinary level of traditional know-how.
The peach and rose aromas of this Malheur 10, combined with its hints of spiced orange and lemon zest, will have beer connoisseurs from all over the world in raptures!
With this product, we recommend :
Customers who bought this product also bought :