St Peter's India Pale Ale - 5.5%
A true gem from the St Peter's brewery!
This product is coming back soon!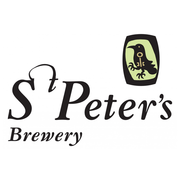 St Peter's Brewery
Originally produced to quench the thirst of British troops in the 1800's. traditionally highly hopped and robust to survive the long voyage to the Indian sub-continent. The result a full bodied Pale Ale with a zesty character.
St Peter's Brewery is located in a medieval hall in a remote and beautiful corner of Suffolk. There, beers begin their lives deep below the brewery with water drawn from a pure source, as it has been for 700 years, essential for the full flavour and pure character of all St Peter's beers.
St Peter's Hall, the center place of the site, is a half moated large house with the earliest part of the property dating back to 1280. It was extended in 1539 when the cast wing was built using ecclesiastical salvage from the nearly Flixton priory which had been closed by King Henry VIII at the time of the dissolution of the Monasteries two years previously.
With this product, we recommend :
Customers who bought this product also bought :