Blended beer - St Peter's Old Style Porter - 5.1%
Made in one of the smallest breweries in England, St Peter's Old Style Porter is an intense ruby colour, and has a truly delectable complexity of flavour. This is a beer with real character!
This product is coming back soon!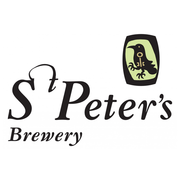 St Peter's Brewery
A blend of a mature old ale and a young light ale creates a porter of traditional character, dark in color, complex in taste.
St Peter's Brewery is located in a medieval hall in a remote and beautiful corner of Suffolk. There, beers begin their lives deep below the brewery with water drawn from a pure source, as it has been for 700 years, essential for the full flavour and pure character of all St Peter's beers.
The beautiful flask-shaped oval bottle is a faithful copy of one produced in 1770 for Thomas Gerrard of Gibbstown, just across the Delaware River from Philadelphia. The original is now kept at St Peter's Hall and is a rare example of an oval Eighteenth Century beer bottle.
With this product, we recommend :
Customers who bought this product also bought :