Cooper's Sparkling Ale - 5.8%
The famous lager from Australia, brewed by Thomas Coopers, whose light and natural recipe has not changed since 1862.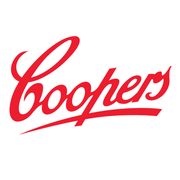 Coopers Brewery Ltd.
Coopers Ale are brewed using the centuries old top fermentation method and natural bottle conditioning, resulting in a characteristic fine sediment forming on the base of the bottle. This sediment is completely natural and can be gently mixed before drinking or poured carefully leaving the sediment in the bottle.
Coopers are famous for this process which leaves a natural residue of yeast during maturation and gives a cloudy appearance with an enhanced flavour.
With this product, we recommend :
Customers who bought this product also bought :