Pure organic pomegranate juice special offer 6 L
This pure pomegranate juice has a unique taste and exceptional virtues! Take advantage of our reduced price on this set of 6 glass bottles
You like this product ? You may like this one too...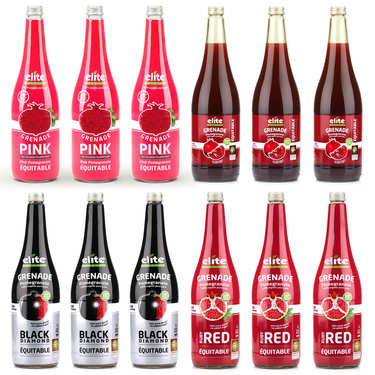 Pure Pomegranate Juice Elite Naturel Discovery Pack
Elite Naturel
12 bottles of 1L ea.
Price : 69.35 €
Price per liter: 5.78 €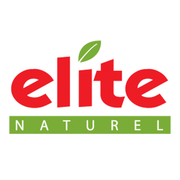 Pomegranate juice
Elite Naturel
Quite apart from its delicious flavour and gorgeous, dark purple colour, pomegranate juice is much sought after for the benefits it can bring to your health.
Pomegranate juice is extremely rich in anti-oxidants, which are recommended as part of a healthy diet to limit the risks of cardio-vascular disease, some cancers, and diabetes.
This is a 100% organic juice which preserves all the flavour and nutritional qualities of the fruit. Served alone, or diluted, or incorporated into sweet dishes and puddings, this is a delicious and healthy drink.
100 % organic pomegranate juice.
With this product, we recommend :
Customers who bought this product also bought :