Fleur de Chocolat - Chocolate Cream Liqueur - 17%
This beautiful gift idea for lovers of chocolate and alcoholic treats. You can also decide to keep it jealously for your favorite dessert recipes.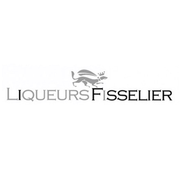 Cream liqueurs
Liqueurs Fisselier
This deliciously creamy chocolate liqueur is perfect for your little moments of indulgence. Try it chilled with ice cubes, or even drizzled over desserts.
With this product, we recommend :
Customers who bought this product also bought :