White chocolate flavouring
An entirely reasonable indulgence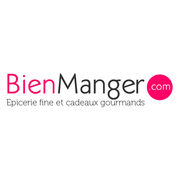 BienManger aromes&colorants
Delicious in cakes, pastries, muffins and puddings and anywhere else that you fancy a little taste of white chocolate.
We recommend that you use between 1ml and 7ml per litre of other ingredients. This range of food flavourings is used by professional cooks. Extremely concentrated, the bottles should be kept out of reach of little hands.
Flavourings, propylene glycol 50%, water, inverted sugar, alcohol
With this product, we recommend :
Customers who bought this product also bought :
Reviews about : White chocolate flavouring
Reviews are classified, newest one appears first.
Leave a review
Please describe your experience with this product : taste, texture, how you used it and maybe your favorite recipe or advice.
You must login or register to leave your opinion.