Negra Modelo - Beer from Mexico 5.4%
Modelo
You like this product ? You may like this one too...
Give yourself a stopover in Mexico with this iconic brown beer
Negro Modelo beer is the most popular beer in Mexico, where it is appreciated for its rich creamy head and strong aroma of hops, malt and caramel.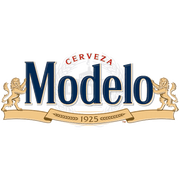 Modelo
With this product, we recommend :
Customers who bought this product also bought :
Reviews about : Negra Modelo - Beer from Mexico 5.4%
There is no reviews about the product yet Negra Modelo - Beer from Mexico 5.4%
Be the first to leave a review
Leave a review
Please describe your experience with this product : taste, texture, how you used it and maybe your favorite recipe or advice.
You must login or register to leave your opinion.