Croquant is a delicious crunchy cake...
This product is coming back soon!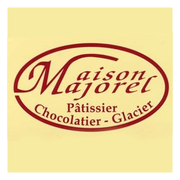 Maison Majorel
Croquant is a crunchy cake with hazelnuts and almonds and a slight vanilla taste. Its recipe was created in the early 1900's by Frédéric Majorel. Today, his grand-grand-son, Bruno Majorel, still cooks this family recipe for the great pleasure of amateurs, and soon for yours...
Flour, fat, sugar, hazelnuts, almonds, cream, vanilla flavor, baking powder.