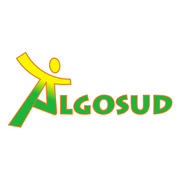 Algosud
Spirulina seaweed is extraordinarily rich in vitamins, minerals and protein - a real nutritional superfood!
•A fabulous source of protein and amino acids
•Very rich in fatty acids
•Slow release energy
•Rich in oligo-elements and minerals
This dried spirulina seaweed is prepared with great care to protect the delicate fibres of the algue.
Serving suggestions
3 to 5 g per day, sprinkled onto salads, into soups, over pasta or incorporated into sauces.
100g spirulina : Protein (50 to 70g), glucides (15 to 25g), lipids (6g), minerals (calcium 770mg, phosphorus 780mg, magnesium 250mg, sidium 450mg, potassium 1100mg, iron 120mg, zinc 3mg, manganese (3mg), vitamin A (130mg), vitamin B1(5mg), vitamin B2(4mg), vitamin B3 (13mg), vitamin B5 (2mg), vitamin B6 (0.7mg), vitamin B7 (35mg), vitamin B8 (0.01mg), vitamin B9 (0.05mg), vitamin B12 (0.2mg), vitamin E (20mg).
With this product, we recommend :
Customers who bought this product also bought :