Crunchy biscuits with almonds, walnuts and chestnut flour
These biscuits make a lovely treat with a cup of coffee
This product is coming back soon!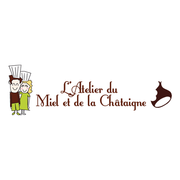 L'atelier du miel et de la châtaigne
These biscuits, made with walnuts, almonds and chestnut flour, are extremely crunchy, and utterly lovely. They are made by l'Atelier du Sucre et de la Châtaigne, who have over 50 years of experience in creating delicious, mouth-watering treats such as these.
Maybe it would be going too far to claim that these biscuits could be classed as a health food, but it's still worth noting that chestnut flour is rich in minerals such as potassium and magnesium, calcium and iron. So don't feel too guilty about eating more than one at a time.
Sugar, almonds and walnuts 28%, wheat, eggs, chestnut flour 6%