Stevia - natural sweetener - 3 boxes
A natural sweetener from South America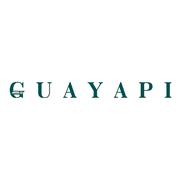 Guayapi Tropical
Stevia is a plant that grows in South America. Its leaves contain an intensely sweet substance, which, once powdered, can be used in place of sugar. This powder has been used for centuries by the Guarani Indians, and has, over recent years, been subject to stringent examination and testing, to ensure that it is entirely safe to include in a day-to-day diet. 100% natural, stevia is extremely low in calories. It can be used to replace sugar in almost all recipes and preparations: in hot drinks, cakes, fruit salads, custards...
Stevia rebaudiana 100 % pure powder
With this product, we recommend :
Stevia - natural sweetener - 3 boxes is also available in
Diabetes
.
Customers who bought this product also bought :