An exceptional honey with a unique flavour
Dear gourmet friends,

Because BienManger.com and its transporters' logistic capacities are limited in this period of Coronavirus crisis and because we want your orders to be delivered within a reasonable time, we are obliged to to restrict the shipment of certain products. You will be able to find "Organic manuka honey" in a few weeks.
See all products currently available for sale
Thank you for your understanding.

Aurélie from BienManger.com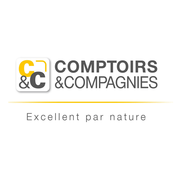 Manuka honey
Comptoirs et Compagnies
The manuka, otherwise known as the tea tree, grows wild in the unspoilt landscape of New Zealand. The Maori people have used the manuka for centuries to fight against fevers, asthma, bronchitis, excema, rhumatism, as well as to promote skin healing. Today, manuka honey is particularly appreciated for its antiseptic and antibacterial qualities, which have been scientifically proven. It is used in a number of UK hospitals to help prevent infection.
Manuka honey has a unique flavour with notes of eucalyptus, and a creamy texture. It is quite unlike any other honey that we have ever tasted and is of the very highest quality.
How to use: Consume 2 to 3 spoonfuls of manuka honey daily to help prevent infection. May also be used topically on the skin to help relieve and heal cuts, insect bites, excema and burns.
100% organic manuka honey
With this product, we recommend :
Customers who bought this product also bought :