5 seasons Himalayan pepper - the refill
A perfectly balanced blend of peppers
This product is coming back soon!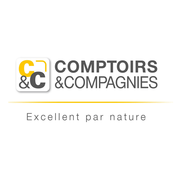 Peppers
Comptoirs et Compagnies
Origins
The piper longum originates in the foothills of the Himalayas where it grows wild. Renowned for its unique flavour and aromas of cinnamon and coriander, it blends supremely well with the other four peppers: fruity green pepper; piquant white pepper; aromatic black pepper, and soft, slightly sweet pink pepper.
Enhances the flavour of any meat, fish and vegetable dish.
Piper longum, green pepper, white pepper, black pepper and pink peppercorn.
With this product, we recommend :
5 seasons Himalayan pepper - the refill is also available in
Seasonings
.
Customers who bought this product also bought :