Mirabelle Plums in Eau de Vie
A fruity and refreshing digestive
This product is coming back soon!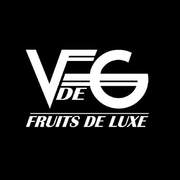 Fruits in Alcohol
Vergers de Gascogne
Les Vergers de Gascogne have been working their magic to perfectly preserve fruit since 1946. The quality is top-notch and only the best will do. No second rate fruit allowed, and the same goes for any preservatives, flavour enhancer, colouring or setting agent.
Serving suggestion : Serve chilled, either in a glass, or with a biscuit and an icecream. Do we need to explain why it is a good idea to try these little plums dipped in fondue au chocolat. We'll leave the rest to your imagination.
Mirabelle plums, water, sugar, mirabelle eau de vie (8% at 60°), alcohol: 4.5% vol. max.
With this product, we recommend :
Customers who bought this product also bought :
Reviews about : Mirabelle Plums in Eau de Vie
Reviews are classified, newest one appears first.
Leave a review
Please describe your experience with this product : taste, texture, how you used it and maybe your favorite recipe or advice.
You must login or register to leave your opinion.