Tour de France of traditional recipes - fresh catering platter
An assortment of delicatessen dishes emblematic of the French gastronomic heritage, prepared with ingredients fresh from the Tarn.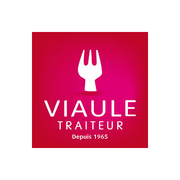 Viaule Traiteur
La Maison Viaule, a caterer in Lautrec in the Tarn for 50 years, likes to work with traditional recipes using quality ingredients and often in short circuits. BienManger offers you here a selection of their dishes from the 4 corners of France to delight you!
These recipes are prepared with fresh ingredients, without any flavouring, colouring or preservatives. Each recipe is intended for the main course of a 2-person meal.
How long can I keep them?

You have 2 to 3 weeks after receipt to consume these dishes, keeping them in the fridge. They are delivered to your home or workplace by Chronofresh, so as not to break the cold chain.
You can also freeze them if you do not wish to consume them quickly after receipt.
How to prepare them?

Once defilmed, the tray can be put in the microwave oven. For cooking in a traditional oven, we advise you to decant the contents into a dish.
5 minutes in the microwave if you are in a hurry, or between 40 and 50 minutes at 125°C in the traditional oven to make them even more delicious, and it's ready!
This assortment contains :
5 catered dishes, for min. 2 persons
With this product, we recommend :
Customers who bought this product also bought :