Organic Christmas granola with spices, sesame and orange
Katherine Kluger puts on her Christmas coat! This granola can be eaten for breakfast or brunch on the 25th, but can also be sprinkled on your salads or covered in crumbles!
This product is coming back soon!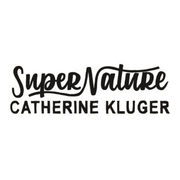 Granola Catherine Kluger
Granola is a mixture of seeds that makes breakfast crunchy. Catherine Kluger has made it her speciality and here we treat us to a delicious recipe, a gourmet link between spicy and fruity flavours.
As soon as you open it, you are seized by the orange and spicy flavours of this Granola. Then comes the crunch of the oat flakes, which will sublimate the texture of all your dishes.
Ideal on a cottage cheese, it will also bring a note of citrus fruits and festive spices, without acidity, on your festive dishes or during the brunch of December 25th or January 1st .
This granola contains no added sugar, only a hint of honey and of course a mixture of seeds and dried fruits which contribute to the crispness.
The oilseeds are an excellent source of vitamins and make this recipe a good source of nutrition.
oat flakes*, honey*, sunflower seeds*, rapeseed oil*, sesame seeds* 5%, pumpkin seeds*, cashew nuts*, whole crushed almonds*, half-full sesame puree* 4.5%, spice powder* 1.5% (cinnamon*, ginger*, Jamaican pepper*, nutmeg*, tonka bean*), sea salt, orange peel powder 0.5%. Free of palm oil, refined sugar, GMOs and additives.
With this product, we recommend :
Customers who bought this product also bought :