With Belvedere Heritage 176, rediscover the original taste of vodka.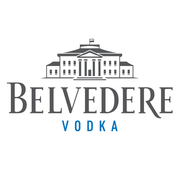 Belvedere
Belvedere, with its new drink Belvedere Heritage 176, gives us a taste of the past of vodka. 
Until the 19th century, Polish vodka makers relied on the ancestral technique of "malting", which consisted of using ovens to release enzymes from rye starch. A tradition that also naturally revealed rich and distinctive flavours. Over time and as vodka developed, as technology evolved, these traditions were sadly lost, and vodka became associated with neutrality.
But here Belvedere defies neutrality and frees itself from modern codes by believing that rye, the true heart of this product, offers both taste and distinctive character. To demonstrate this, Belvedere has reused this traditional malting technique that releases all the depth and flavour that was previously hidden in the rye. 
The result is such a rich, full-bodied and complex taste with hints of honey and a round texture that gives a nice touch of dried fruit and sweet spices.
Supplier's Tasting Notes
Nose: Baked rye and nut bread, enriched with notes of butterscotch, shortbread cakes and spices.
Palate: A full-bodied, rich and velvety texture that opens with a bold blend of toasted rye bread, macadamia nuts and butterscotch, accompanied by a slight smoothness and sweet spice notes.
Finish: Sweet and rich with complex layers of caramel, hazelnut and mellow spices, perfectly balancing the natural sweetness of rye.
Tasting advice

This vodka is best enjoyed on the rocks, which allows you to appreciate its unique character, but also works very well in cocktails or simply with a twist of lemon and a little honey.
With this product, we recommend :
Customers who bought this product also bought :