Glenmorangie Limited Edition "A Tale of Cake"
Discover this whisky inspired by a gourmet moment that everyone loves ... the tasting of a cake!
This product is coming back soon!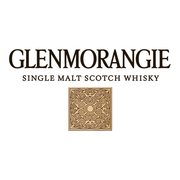 Glenmorangie
Imagine if there was a whisky that would allow you to relive all your most cherished memories and, thanks to it, you could feel the warmth that surrounded those precious moments again.
Dr Bill, Creative Director of Glenmorangie whiskies, asked himself this question and came to the conclusion that all his best memories were associated with cakes. Whether it was the preparation, surrounded by people he loved, or the tasting, at important events, these sweet moments were the happiest moments of his life.
So he decided to create a whisky that would be both a doorway to our memories and a drink with an exceptionally gourmet taste. Some time later, "a tale of cake" was born!
About whisky 

This sweet and mellow single malt has been aged in casks of Tokaj from Hungary, which is a mellow wine, in order to obtain the most gourmet result possible. This surprising whisky is ideal as an accompaniment to a real cake.
Aromas: Complex and powerful, with accents of passion fruit, peach, pear and mango. More salty notes of bread and oak sap emerge afterwards, as well as an unexpected mineral touch reminiscent of flint. This is followed by characteristic Glenmorangie notes such as honey, vanilla and almond, not forgetting a hint of milk chocolate. A dash of water brings out more acidic notes, such as apricot, elderflower, redcurrant blossom, pollen and peach syrup.
Palate: The sensation in the mouth is astonishing. Both pulpy and acidic, it brings out sweet aromas like a candy: honey, white chocolate, apricot, almond, vanilla and pear. This is balanced with tart hints of orange and menthol, two aromas for which Glenmorangie is famous.
Finish: The aftertaste lingers on the palate with an unforgettable blend of honey, chocolate, almond and pecan nuts.
Cherry on the cake, its pack also reflects the pastry world, with pop and sparkling colours that give it a disruptive and elegant touch. 
Tasting this whisky during the holidays is the assurance of giving and receiving happiness.
With this product, we recommend :
Customers who bought this product also bought :