Complete Tahini - Lebanese Sesame Cream
The famous sesame puree, the basis of hummus and tahini sauce.
This product is coming back soon!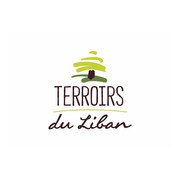 Terroirs du Liban
Treat yourself to a trip to the Middle East with the famous Tahini, a traditional sesame puree that you quickly become addicted to!
Rich in minerals and remineralising trace elements (especially calcium and magnesium), fibres and vegetable proteins, this tahini is used in both sweet and savoury cooking.
Pure or diluted in water, it replaces cream in vinaigrettes, sauces, spreads, cakes or pies. And of course, it is the essential ingredient to make the best hummus!
Recipe tip: tahini sauce
This sauce is a perfect accompaniment to raw vegetable salads. But it also traditionally accompanies falafels. Easy and quick to prepare, this richly flavoured sauce is a real treat for the taste buds.
Ingredients (for 4 persons)
2 tablespoons tahini (sesame puree)
1 clove of garlic
1 lemon
Water
Salt and pepper
Preparation
Pour the tahini into a bowl and add a few tablespoons of water, so as to obtain a smooth and homogeneous sauce.
Peel the garlic clove, chop it finely and add it to the diluted tahini. Mix well.
Add salt and pepper to taste.
Serve the sauce well chilled.
You should obtain a creamy sauce, if necessary add a little water.
To vary the pleasures, you can also add to this preparation a little fresh herbs (parsley or chives for example) finely chopped. And if you like spicy sauces, add a pinch of paprika or chilli to your bowl. It's a real treat!
Terroirs du Liban: a committed brand
Transparency and product quality: rigorous selection of raw materials, no additives or preservatives.
For fair trade: support for small producers, a guaranteed minimum wage and fair distribution of added value
For the valorisation of the Lebanese terroir: to convey the values of conviviality, sharing and generosity.
With this product, we recommend :
Complete Tahini - Lebanese Sesame Cream is also available in
Sesame
.
Customers who bought this product also bought :