Curado Manchego from La Mancha - Unpasteurized Sheep's Milk Cheese
The real Spanish Manchego, matured for 4 months, made from raw milk of purebred sheep. It will enchant you with its sweet and persistent flavour, which leaves plenty of room for the truffle to express its powerful aroma.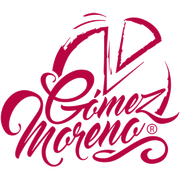 Gomez Moreno
This manchego is a farm product that will leave no one indifferent! This cheese offers a great intensity of taste in the mouth, ideal for those who are looking for new and different sensations, a show of flavours.
It perfectly balances the two flavours of sheep's cheese and truffle, which are so precious in Spanish gastronomy.
This cheese is made from raw sheep's milk and is produced in an artisan way on the farm where the Manchega breed of sheep are reared. The typical climate of La Mancha and the natural pastures have a lot to do with the delicious flavours of this cheese. It is semi-ripened, minimum 4 months.
Ivory-white in colour, Manchego is characterised by its sweetness and the persistence of its flavour. Its creamy smell makes your mouth water. Its creamy and crumbly texture allows it to decompose in the mouth, releasing all its flavour, a real invitation to take some more!
Slightly spicy due to the maturation process, this manchego has a nice balance of taste, without being too salty.
Tasting advice
Gómez Moreno produces this artisan sheep's cheese with truffles as part of its range of high-quality artisan cheese specialities, suitable for all times and all palates. Its pleasant aroma and long-lasting flavour will make tasting it an unforgettable experience.
Manchego is a must in Spain. It is eaten daily and in different forms, especially in the famous tapas.
The most common agreement? With quince paste, to soften its intensity and spiciness!
But it can also be served as a starter with sautéed mushrooms, matched with a fruity white wine for a perfect blend of flavours.
Or, in a more traditional way, it can be served grated or thinly sliced with scrambled eggs and fried potatoes. All this accompanied by a mild beer to leave all the room for the nuances of this marvellous cheese.
The Manchego PDO in detail
Manchego cheese has a PDO (Protected Designation of Origin).
The PDO area is located in the La Mancha region and covers a large part of the provinces of Albacete, Ciudad Real, Cuenca and Toledo. The PDO requires the use of milk from the local breed, the Manchega sheep, which is said to descend from a lineage with Pyrenean origins.
The Machego PDO sheep's milk tomme is a thick cylindrical cheese with sharp edges. Its flanks are decorated with interlacing lines, reminiscent of esparto mats, the fibrous plant once used to mould curds.
Raw milk from Manchega sheep, salt, summer truffle 1%, truffle aroma, lactic ferments, rennet of animal origin and lysozyme (egg protein derivative).
| Average nutrition facts | For 100g | |
| --- | --- | --- |
| Energy | 434 / 1817.07 | kcal / kJ |
| Total fat | 36.79 | g |
|   Saturated fat | 25.59 | g |
| Carbohydrate | 2.19 | g |
|   Sugar | 0.59 | g |
| Proteins | 23.79 | g |
| Salt | 2 | g |