Organic cereal bar - Lemon & Chia seeds gluten free
An organic energy bar that contains all the energy, vitamins and minerals for a gourmet break during the working day or a boost co-op during sports activities.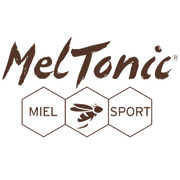 Meltonic
Made with organic and gluten-free ingredients, this energy bar brings you multiple benefits from the first bite:
The beneficial power of the hive with honey, a natural energy source, and royal jelly, rich in vitamins B3 and B5 to reduce fatigue over long distances.
The antioxidant benefits of lemon, rich in vitamin C.
The multiple virtues (fibre, minerals, omega 3&6, proteins, and the satiating power of the chia seed.
Made in France with natural ingredients, this organic cereal bar is easily digestible and assimilated by your body. With its crunchy texture, it offers all the luck you need to avoid dieting down!
Enough to accompany you during a nice working day as well as during a sport activity, for a healthy and greedy energy boost!
Meltonic cereal bars, organic and gluten-free, the ideal snacking snack.
Made with organic oats, organic honey and organic royal jelly, as well as a selection of organic and gluten-free ingredients, Meltonic cereal bars are bursting with invigorating superfoods, combined with gourmet breaks, wellness moments and healthy snacks during your sports effort!
They are rich in nutrients and antioxidants, with no added sugar. With their crunchy texture and 30g format, they fit in every pocket and follow you in all your adventures, from a long working day to a great sporting outing (hiking, running, trail, mountain biking, cycling, ...).
Their zero-plastic packaging is made with pulp from sustainably managed forests (FSC/PEFC). Thus, it is biodegradable and compostable.
It is a pleasure to take them everywhere for a greedy and healthy energy intake! Yes, honey naturally provides a combination of carbohydrates, which are better assimilated than industrially produced glucose.
After exercise or at the end of the day, it will help you recover with the antioxidant virtues of lemon.
The advantages of honey and royal jelly for sportsmen and women
Honey, apart from its delicious taste, which is good during exercise, is quickly and completely assimilated by the body. In fact, we have been used to consuming it for thousands of years, and our digestive system digests it optimally!
What's more, it is a low glycemic index carbohydrate, lower than the glucose syrup usually consumed. It will provide you with energy in the medium and long term, avoiding the famous yo-yo effect of blood sugar and its rapid succession of euphoria and tiredness.
Royal jelly is also an excellent source of energy for sports. Naturally rich in vitamins B3, B5, trace elements and minerals, it is recognised as one of the most effective natural toners and energisers!
Meltonic, the first sports nutrition range with organic honey and royal jelly
Like many great adventures that begin, it is first of all a passion shared between Benoit, a beekeeper for 3 generations, and Vincent, a top level sportsman in Olympic sailing and trailer/runner, who is at the genesis of Meltonic.
Both fervent lovers of honey, sport and respect for nature, they created Meltonic and its range of nutritional products for sportsmen and women, based on honey and royal jelly. Of course, everything is produced organically.
Meltonic donates 1% of its turnover to the protection of bees by committing to the Terre d'Abeilles programme.
gluten-free oat flakes*, Coconut sugar*, Sunflower seeds*, Coconut oil*, Dried grapes*, Candied lemon peel cubes 5.80% (corn starch syrup*, lemon peel* (30%), sea salt), Italian almond powder*, Honey* 4.35%, Pumpkin seeds*, cashew nuts*, Lemon juice*, Puffed rice*, Chia seeds*, Acacia gum*, Royal jelly* 0.20%. * Ingredients from organic farming
With this product, we recommend :
Customers who bought this product also bought :