An ideal homemade broth for soups and consommé, or as a base for your pasta and rice dishes.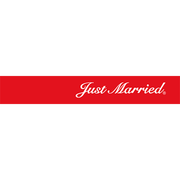 Just Married
Cooked over a low heat and with a lot of love, this broth is like an invitation to enjoy a nice warm evening.
Its simple and irreproachable composition made from fresh and natural ingredients makes it a choice ally in your everyday cooking as well as in the great days. It will be ideal for your soups and consommés, or as a base for your rice preparations and sauces!
Consumed as is, it offers 4 portions of delicious broth. Once the bottle is opened, it can be kept for 3 days in the refrigerator.
Just Married, happy combinations of fresh and natural ingredients
Just Married cooks in a traditional and artisanal way with 100% natural ingredients, to offer you preparations and culinary aids that will sublimate all your dishes. From simple broths to cooking kits of Spanish dishes, the quality of their ingredients and meticulous preparation guarantee that their entire range has an authentic and pleasant taste!
Just Married was born in a small kitchen in Palamós, a pretty village on the Costa Brava in Girona, known for its beaches, culture and gastronomy.
Their broths are a reflection of this. The use of fresh, raw and quality ingredients is a must, to guarantee you recipes full of flavour, healthy and nutritionally top-notch. Add to this the experience and passion of Just Married, and get ready to feast.
With no colourings, preservatives or texturing agents, only the traditional ingredients of each recipe are used, and cooked just like at home. Sterilisation in glass containers, like our grandmothers' jams, guarantees that all the nutritional qualities of the food are preserved, but also all its flavours!
Their cooking has nothing to hide. Well yes, it's simply delicious!
Water, chicken (19%), leek (1%), carrot (1%), onion (1%), celery (0.4%), salt, pepper
| Average nutrition facts | For 100ml | |
| --- | --- | --- |
| Energy | 5 / 20.93 | kcal / kJ |
| Total fat | 0.1 | g |
|   Saturated fat | 0.1 | g |
| Carbohydrate | 0.4 | g |
|   Sugar | 0 | g |
| Proteins | 0.7 | g |
| Salt | 0.9 | g |