Don Papa Braoko Spiced Rum 40%
The Don Papa Baroko is the latest addition to the famous Philippine distillery. Extremely delicious, it reveals bewitching notes of vanilla, citrus fruits and spices with a beautiful sweetness.
This product is coming back soon!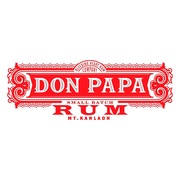 Bleeding heart rum company
Don Papa Baroko is made on the island of Negros, Philippines. It is distilled from molasses, known locally as "black gold", which comes from one of the many local mills on the island. 
It is then aged for several years in American oak barrels. Don Papa's Master Blender then selects the most expressive barrels in search of those that reveal the strongest notes of vanilla and fruit.
To this blend is added a little bit of local sugar cane for gourmet flavours. It is then cold filtered and bottled at 40°.
A beautiful amber colour, a heady nose of vanilla and delicious candied fruit notes, this exuberant juice can be enjoyed pure "on the rocks" or in your favourite cocktail.
With this product, we recommend :
Customers who bought this product also bought :