Organic energetic sponge cake with red fruits
Combining performance over the duration of the effort, gustatory pleasure and healthy ingredients, it's possible with these energetic softeners!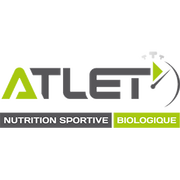 Atlet
With their low glycemic index, these energizing morsels are gluten-free and packaged ready-to-eat in individual sachets. No more need to cook before your long training or competition!
Sport addicts, you'll be delighted! In addition to their practical format and their soft, easy-to-eat texture, these marrowy products have more than one trick up their sleeve!
A good source of carbohydrates and lipids, essential fuel for your effort over time.
A boost of acerola (natural vitamin C) to reduce fatigue
The fruity and greedy flavour of red fruits: cranberries, candied cherries, blueberries, etc.
And like all Atlet products, its composition excludes any dextrose, glucose syrup, artificial colouring or flavouring.
Specially formulated for sportsmen and women
These cakes are composed of 100% organic ingredients, carefully selected to bring you the maximum in the duration of your effort:
Acerola (powder), to fill up with vitamin C and reduce fatigue,
Coconut oil, an important source of MCTs (medium chain triglycerides), used by your body during exercise to supply your brain and muscles with energy,
Rice flour, gluten-free and provides more starch for less simple sugars,
Coconut blossom sugar, and its richness in vitamins, minerals (calcium, potassium) and amino acids (16 AA out of 20)
Tips for use
3h00 before the effort: 2 soft before a training or a competition. We recommend a portion of Atlet almond energy cream with an egg or slice of ham (for protein) and a fresh fruit for breakfast, in order to respect the digestion time and the muscular awakening.
1 hour before exercise: 1 soft drink, as a waiting ration.
During the effort: Half a slush every 30 minutes, for a regular energy intake and optimal digestion.
During efforts lasting more than 3 hours: take as a snack at the refreshment station (1 or 2 soft drinks), to recharge energy reserves (glycogen and lipids). It can be accompanied by a soup for water and salt intake.
Atlet, organic sports nutrition
A brand created by sportsmen, for sportsmen! And more particularly for sportsmen and women who are concerned about their performance, their health and the preservation of the planet, not forgetting the pleasure of eating!
In partnership with experts from the world of sports and nutrition, Atlet offers a complete range of certified organic energy products that not only meet the needs of sportsmen and women, but also all their expectations for healthy and tasty products. Particularly suitable for endurance sports, the product range can be used before, during or after exercise.
egg(1), coconut flower sugar(1), coconut oil(1), rice flour(1), cranberries(1) 9.7% (cranberries(1), sugar(1), sunflower oil(1), dextrose(1)), manioc starch(1), candied cherries(1) 3.7% (cherry(1), glucose syrup(1), water, cane sugar(1), concentrated lemon juice(1)), rum(1), blueberries(1) 2.1% (blueberries(1), sugar(1), sunflower oil(1)), invert sugar syrup(1), agave inulin(1), thickener : guar gum(1), raising agent: sodium bicarbonate, natural flavouring(1), acerola extract(1) titrated at 17% vitamin C, psyllium(1). (1) Ingredients from organic farming
| Average nutrition facts | For 100g | |
| --- | --- | --- |
| Energy | 401 / 1678.91 | kcal / kJ |
| Total fat | 20 | g |
|   Saturated fat | 15 | g |
| Carbohydrate | 51 | g |
|   Sugar | 31 | g |
| Proteins | 3.9 | g |
| Salt | 0.19 | g |
| Fiber | 2.3 | g |
| Vitamin C | 30 | mg |
With this product, we recommend :
Customers who bought this product also bought :